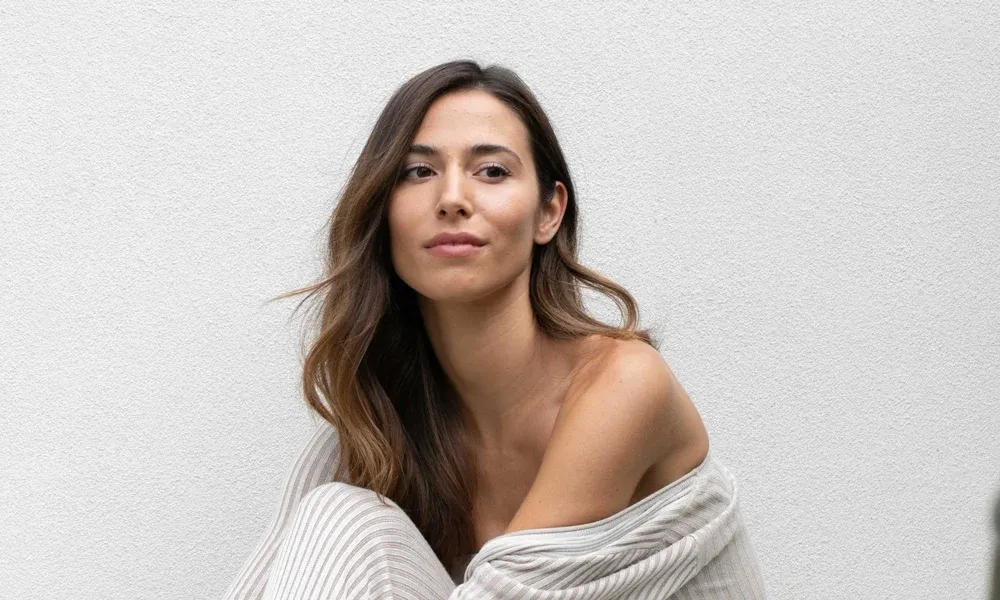 When the climate is cooler, our blood vessels try to insulate us by becoming thinner and deeper in the skin to maintain blood temperature at around 37°C. This is why our skin looks paler in winter even without UV exposure.
Stay UV protected
Even though UVB (burning) rays are not as intense in winter, ageing and deeply penetrating UVA rays are still intense and can even penetrate glass and clouds. UVA is also responsible for causing skin cancers so it is important to use a broad spectrum sun protection moisturiser or mineral makeup. Preferably choose a product with a minimum of 20% zinc oxide to give optimal UV protection during the day. Synergie Skin ÜberZinc contains 21% Zinc oxide and Synergie Minerals Second Skin Crush loose foundation contains 50% combined zinc oxide and non-nano titanium dioxide.
Hydrate inside and out
Central heating, temperature extremes and cold winds can play havoc with your skin and result in dry cracked skin. It is really important to use serums and moisturisers with high levels of hydrators such as hyaluronic acid which binds 1000 times its weight in water and high quality non-clogging oils (such as olive squalene, shea butter, macadamia oil and sea buckthorn oil) to prevent moisture loss.
Synergie Skin Vitamin B serum increases the ceramide level in the skin which makes it better at holding moisture and giving skin a dewy glow during winter. It also strengthens the outer layer of the skin so the barrier is more able to cope with the environmental stress of winter. With Vitamin B3 (niacinamide) as its hero ingredient, the benefits of using Vitamin B are vast. Formulated to strengthen skin and protect it against skin conditions including hyper pigmentation, excess sebum and dryness, you're guaranteed visible results. Hailed as a leading multi-tasking face care serum in Australia, it's also packed with Provitamin B5 to stabilise the skin barrier to heal, plump the skin and reduce fine lines.
Everyone needs a moisturiser in winter but it's important to choose the right moisturizer for your skin type: Synergie HydroGel for oily skin and enlarged pores, ReClaim for ageing skin, DermaCalm for sensitive and irritated skin and HydroLock for very dry skin. HydroLock is often the night moisturiser of choice for winter as it is the richest and most emollient, and also contains ingredients able to restore and repair skin damage.
Remember to stay hydrated in winter. If you can't handle glasses of cold water in winter, opt for natural herbal teas or warm lemon and ginger infusions. Try a healthy hot chocolate with pure organic cacao (2 teaspoons), Natvia natural sweetener to taste (1-2 sachets) and skim milk.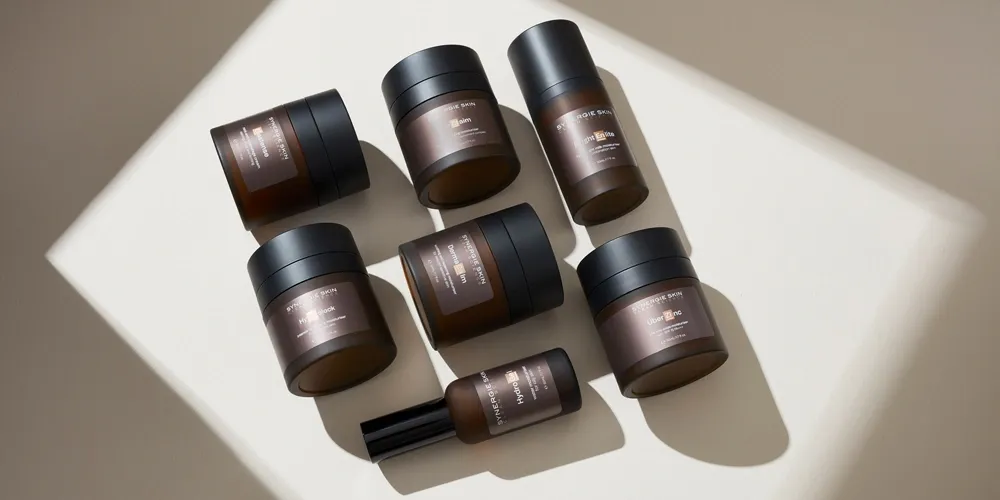 Winter exfoliation
Gentle exfoliation is still necessary in winter as your natural cell processes may be a bit slower in the colder weather. Remember not to excessively exfoliate of overuse harsh scrubs. MediScrub may be used weekly (especially in the T-zone) for normal robust skin but is not recommended for sensitive skin. Using the Synergie Gentle X-fol Cloth with a small amount of cleanser gently exfoliates the face and is suitable for all skin types.
Chemical exfoliation with AHA/BHA (Synergie ReVeal) is recommended, and the AHA-free exfoliant Luciderm is best for sensitive skin. Skin of the body often becomes flaky and dry over winter. Remember to exfoliate the body twice weekly. I use a loofah mitt in the shower followed by Synergie B-juvEnate body lotion with niacinamide for added hydration.
Winter mineral makeup
Forget fake tans and embrace your natural skin tone in winter. Choose a shade of minerals that perfectly blends with the side of your neck and avid the dreaded 'jaw line tide mark'. Take advantage of the natural UVA/B protection that Synergie Minerals offers during outdoor winter activities.
Remember to protect the lips as they are very vulnerable to winter dehydration. Synergie LipService is an intense lip treatment with hyaluronic acid that plumps lips and restores lost moisture and helps to combat environmental damage. It also adds a glossy natural sheen to your lips.
Treat your dry hands and feet
Hands and feet really show the signs of winter dryness. Want to give your feet and hands an intense overnight mask? Exfoliate hands and feet with MediScrub and follow with the generous application of Synergie Occlusiderm. Wear thin cotton socks and cotton gloves to bed and wake up with baby soft hands and feet. You can repeat this treatment for seven days for a total rejuvenation.
The Routine
Day
Night
Weekly
Occasional