From your twenties, the first signs of ageing begin. These changes may develop very gradually at first, but eventually lead to loss of tone, texture and tightness. As the production of your skin's collagen, elastin and antioxidants slows, you may begin to notice fine lines and wrinkles appearing under the eyes, uneven skin tone and pigmentation spots as a result of sun damage. The good news – it's never too late to get started, and there's no time like the present to embrace better skincare habits.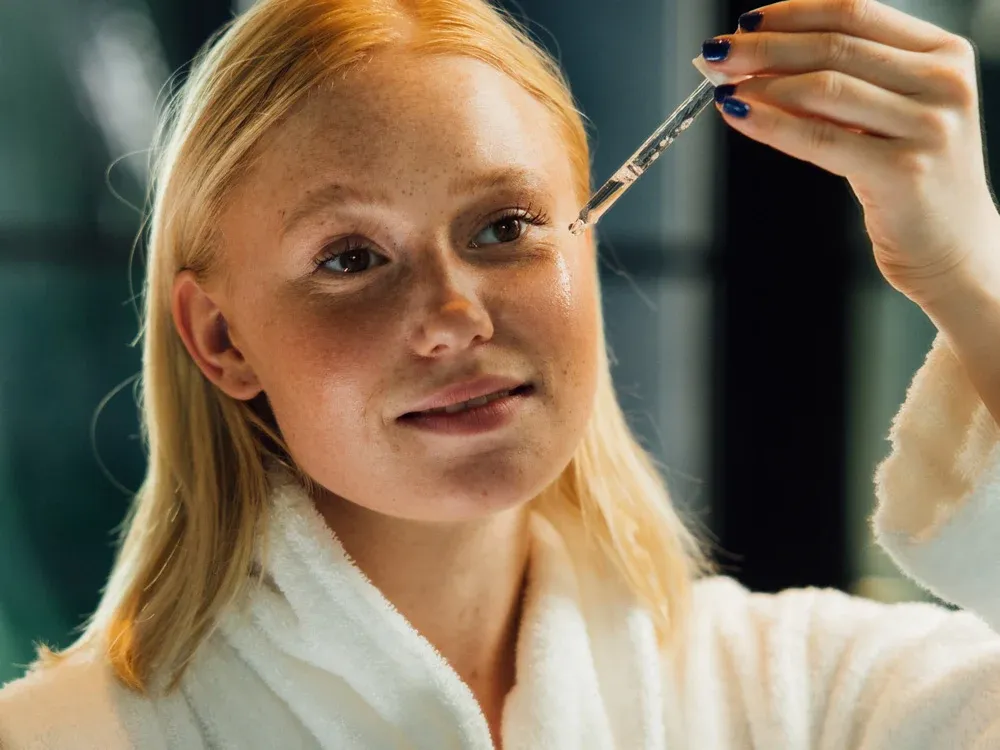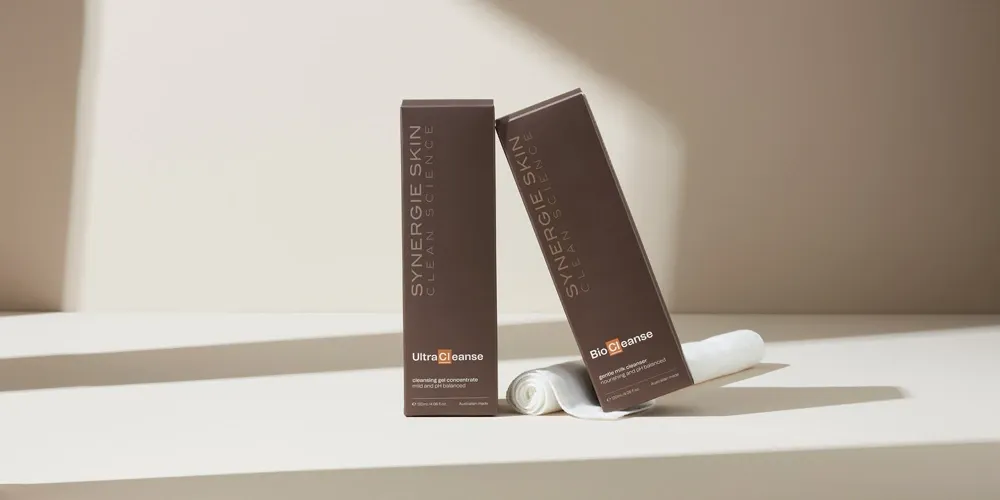 The essential vitamin serums & antioxidants
Now's the time to start targeting your skin with active ingredients - it's as easy as A, B, C. From your twenties, invest in active lightweight serums that deliver a concentration of vitamins to your skin that specifically target ageing skin conditions such as dehydration, lines and wrinkles, redness, pigmentation, congestion and blemishes. The three key anti-ageing serums are:
Vitamin A (stabilised retinol or HPR)
Vitamin A is considered an essential for all skin types. As the skin cell regulator, it normalises the turnover of our skin cells - reducing inflammation and cell overproduction. Vitamin A also preserves healthy collagen and stimulates fibroblasts, the cells that make collagen in the deeper skin layers (dermis), resulting in the reduction of fine lines and wrinkles.
Vitamin B (vitamin B3/niacinamide)
If there's one serum you need in your life, it's vitamin B. Also known as niacinamide, this powerhouse ingredient hydrates, brightens pigmentation, enhances clarity and controls excess oil. Synergie Skin's Vitamin B really packs a punch with 13% niacinamide, one of the highest on the market. Niacinamide actually teaches your skin to make more of its own moisture. Ever noticed that gorgeous glow pregnant women have? It's because of a natural increase in ceramides during pregnancy. Using vitamin B3 on the skin will produce that same dewy complexion! Niacinamide is effective in reducing the inflammatory response in the skin. Since all skin conditions are based on inflammation, vitamin B serum can be used to treat virtually all skin conditions. This wide range of positive effects on skin is why we call our Synergie Skin Vitamin B serum the essential skin 'multitasker'.
Vitamin C (L-ascorbic acid or ATIP)
A vitamin C serum is your skin fortifier and is considered one of the cosmeceutical holy grails. Not only is vitamin C a powerful antioxidant, it reduces inflammation, lightens uneven skin tone, protects the skin from UV damage, and stimulates collagen production. Vitamin C serum is particularly important for those wanting to reduce the appearance of hyperpigmentation and to reverse photo-ageing. EfficaC offers a synergistic complex of vitamin C, mandelic and ferulic acids. So, if your goal is to revitalise lacklustre skin, this isn't a skincare step to be skipped!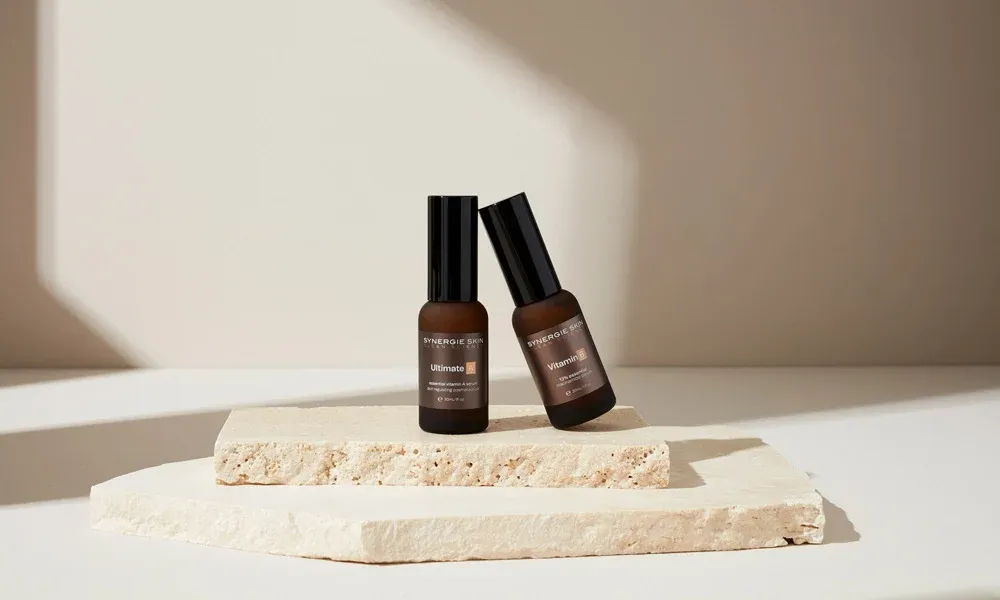 Moisturisers & Sunscreens
A daily moisturiser is a must in your skincare regimen for keeping your skin hydrated and nourished. There are a number of different moisturisers on the market these days to choose from, but if there was one topical skincare product that can act as your insurance policy to prevent premature ageing, it would be a moisturiser that includes sunscreen. This is because the single most damaging element to human skin is UV light.
ÜberZinc is a zinc oxide everyday face moisturiser that will fight the harsh effects that the sun and the environment have on our skin. This toxin-free formula will not only offer broad spectrum UVA and UVB solar protection, but is completely non-comedogenic and won't clog pores. Don't forget your makeup can also be used as a sunscreen. Ensure you choose an effective broad spectrum sunscreen either in the form of a moisturiser or a mineral makeup foundation with sunscreen (zinc oxide, titanium oxide and iron oxide pigments). For example, Synergie Minerals Second Skin Crush and Synergie MineralWhip both come in at SPF 40 and offer physical UVA and UVB protection.
Youthful, healthy skin is all about investing in a clean lifestyle, and that includes your skincare. Skin plays a vital role in your anti-ageing regimen so take care in reading your labels to ensure you choose products that are free of parabens, artificial fragrance, colour and other questionable ingredients. As a skin scientist and cosmetic chemist, I also advise you to address your skin conditions from inside and out by consuming a balanced diet with minimally processed food, coupled with a good cosmeceutical skincare regimen.
For those looking to streamline their skincare routine with evidence-based products formulated to elevate your skincare regimen to the highest level, we've made it easy for you. Simply shop these essentials in our Cult Classics pack.