Skin needling at home is a great introduction to further enhance the effectiveness of your skincare routine. With the correct home roller device, microneedling aids penetration of your active ingredients, delivering them right to the target zone to maximise your results.
What is at home microneedling?
The at-home Synergie Skin microneedling device is different from most other home needling devices. It is made of fine, shallow, polymerised needles that create pain-free 'microchannels' in the skin surface, rather than using stainless steel needles. These needles are also biodegradable so are more environmentally friendly. Microneedling directly aids in the passage of active ingredients through the outer layer of the skin, allowing your serums to penetrate directly into that all important target zone. It's simple science that can improve the performance of your skincare, making it the best at home microneedling device for your routine! Synergie Skin's Home Roller uses pain-free polymer needles in 0.25mm and 0.5mm lengths. We recommend first time users to start with the 0.25mm for a gentler option and then advance to the 0.5mm after 6 to 9 months.
How does microneedling at home differ from in-clinic skin needling?
Professional skin needling refers to a minimally invasive skin rejuvenation treatment that uses a clinical needling device of 1.5mm to 2.0mm to create a controlled injury to the layers of the skin. Light, pinpoint bleeding is to be expected. It must be performed in a sterile environment (in a clinic) by a qualified skin specialist as it penetrates the dermis to trigger a significant healing response to instigate cellular regeneration and collagen production. A series of medical skin needling treatments can significantly improve acne scarring, fine lines and poor skin texture via direct fibroblast stimulation. Despite some misconceptions, at-home microneedling devices are not sufficiently long enough for dermal penetration, so can't directly stimulate fibroblasts like an in-clinic treatment would. However, the benefits of microneedling at home include improved the delivery of active ingredients and indirectly increasing natural collagen production.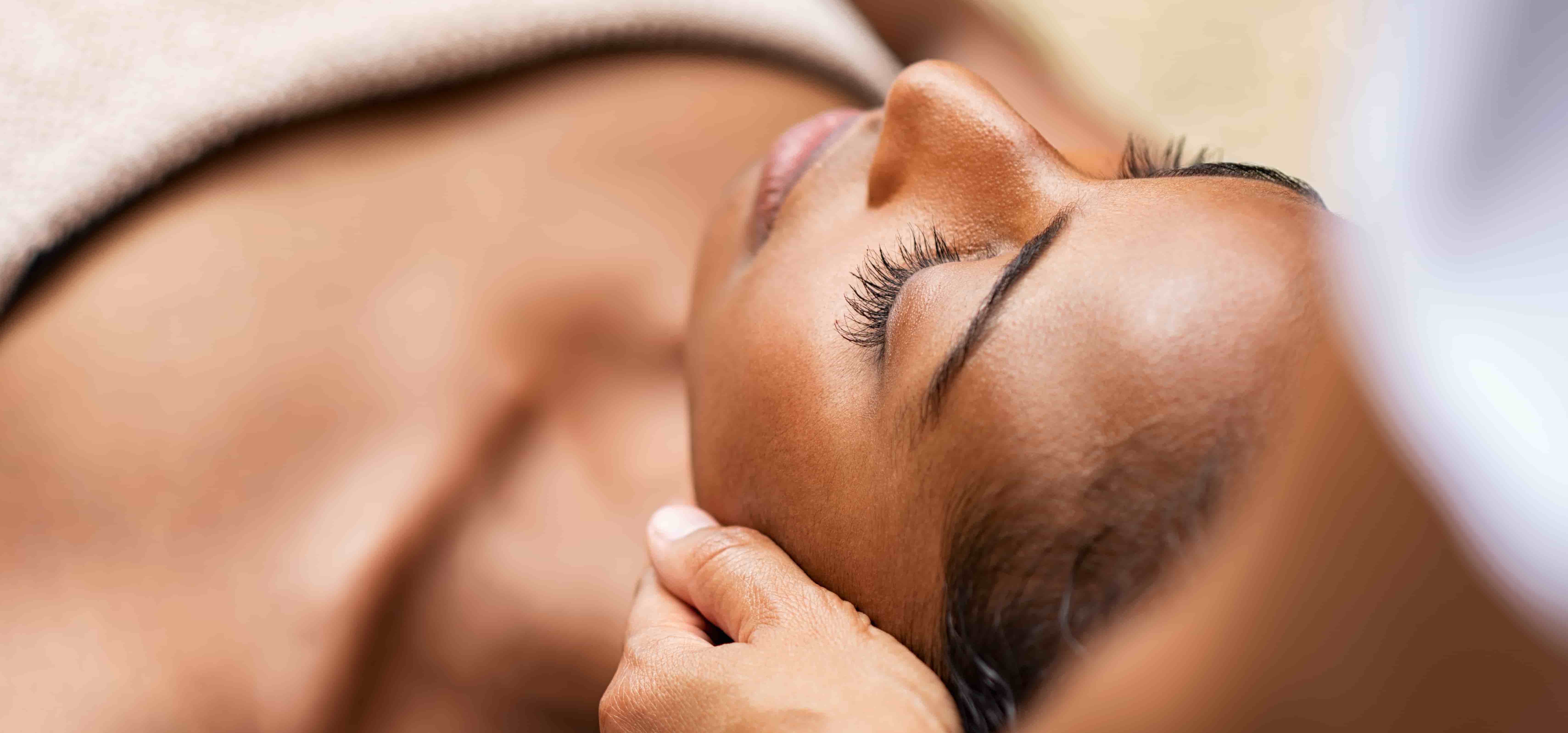 The benefits of skin needling at home
There is no question that at-home skin needling can benefit all skin types, as it improves absorption of active ingredients for quicker and more effective results. Almost all skin types can use a home roller but do exercise caution if you have sensitive skin, inflamed acne or broken skin. Incorporating a home roller device into your skincare routine improves the delivery of ingredients by up to 40 times and minimises the appearance of fine lines. But remember, the results of home needling are only as good as the products applied to the skin. It is imperative to improve your skincare routine with high-quality, clean and active cosmeceuticals. Every skin type will benefit from the following ingredients:
How to do skin needling at home:
An at-home skin needling roller can be used morning and night. Use it after cleansing and before your serums to create microchannels for absorption. It is safe to use on the face, neck, décolletage and body, and you can take it all the way up to the orbital bone if you want to address those pesky fine lines around the eyes.
Cleanse
Roll the

Home Roller

firmly and evenly over face and neck working back and forth 4 times in each direction
Balance & prepare
Eye care
Moisturiser
Solar protection
First time users should always start with 0.25mm length needles and then advance to 0.50mm after 6 to 9 months if necessary. To use, roll firmly and evenly over skin daily prior to applying serums. Roll over face and neck area, working back and forth 4 times in each direction. Repeat this in the morning and evening for maximum delivery of active ingredients.
Make sure to rinse thoroughly after each use. Clean only the head of the roller once a week using a gentle antibacterial solution such as Milton (do not soak) then allow device to dry completely. Replace every 9-12 months and make sure to never share a roller.