The harsh UV rays and heat of summer sun can leave your body dry, damaged and in need of replenishment. The skin is your body's first line of defence against the harsh external elements so it is important to keep it protected and hydrated. You also will be showing more of it in summer so here are my top tips for great summer skin.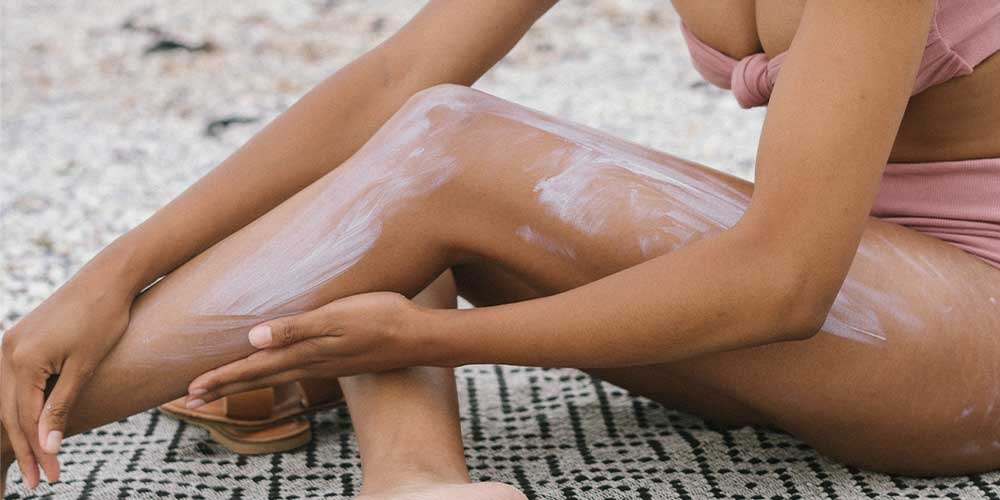 1. Sun protection is key
Even on a cloudy summer day, your skin can be exposed to up to damaging UVA rays so remember your mineral sunblock! Sunscreens containing natural zinc oxide such as ÜberZinc, not only slow the ageing process but they act as a barrier, shielding your skin from the harsh UVA/B rays which damage skin cells.
2. Are you supporting your largest organ?
If you don't drink enough water in summer, you will suffer dehydration. This is your body's way of telling you that it doesn't have enough water to support your vital functions- and the skin is your largest organ! The body is up to 80% water so keep your fluids up. Remember, perspiring means you're losing water.
3. Moisturise your body daily
We often shower more in summer which may cause the skin to be stripped of its natural oils. For this reason is good to have an effective body moisturiser close at hand. B-Juvenate should be a part of everyone's body skincare routine! It is a lightweight lotion containing high levels of vitamin B3 to increase hydration levels, reduce sunspots and increase the natural defence levels of the skin.
4. Don't over scrub your body
Try not to overuse body scrub. Too much exfoliation removes the new skin cells and enhances dryness and irritation. Weekly exfoliation is fine. Exfoliate in circular movements once a week using a loofah or gentle mineral scrub such as MediScrub – this will shed your dry skin without removing your healthy skin.
5. Hot, steamy showers are a no-no
Steaming hot water can dry out the skin and temperature extremes can increase the appearance of fine blood vessels on the surface of the skin. Keep your showers short and cool and avoid harsh soaps and body wash containing SLS (sodium laureth sulphate).
6. Are you swimming in chemicals?
Chlorinated pools contain chemicals that can strip the skin of moisture and natural oils and may cause irritation. Take a lukewarm shower to rinse off the chemicals – otherwise your skin will absorb them.
7. Smooth summer legs are a great summer accessory
Time to put the winter woollies in storage and show off smooth legs. Invest in a good quality ladies razor that won't cause nicks and shaving rash. Instead of using a cheap foaming cream use a skin lotion for shaving. This will increase hydration and avoid shaving cuts. Home IPL (Intense Pulsed Light) units for permanent hair reduction are now available. This will take time to achieve results but it is well worth the investment. I recommend the Remington brand.
8. Tanned skin is not glamorous
Tanned skin is nature's warning that your skin is being damaged. Sunbathing speeds the ageing process, causes wrinkles and sunspots, and most importantly, increases your risk of skin cancer! The best sunscreen is four walls and a roof!
Not sure what products are suitable for your skin type? Head to our Analyse Your Skin quiz to find your routine - your skin confidence begins here.