A daily face care routine for dry skin from morning to evening!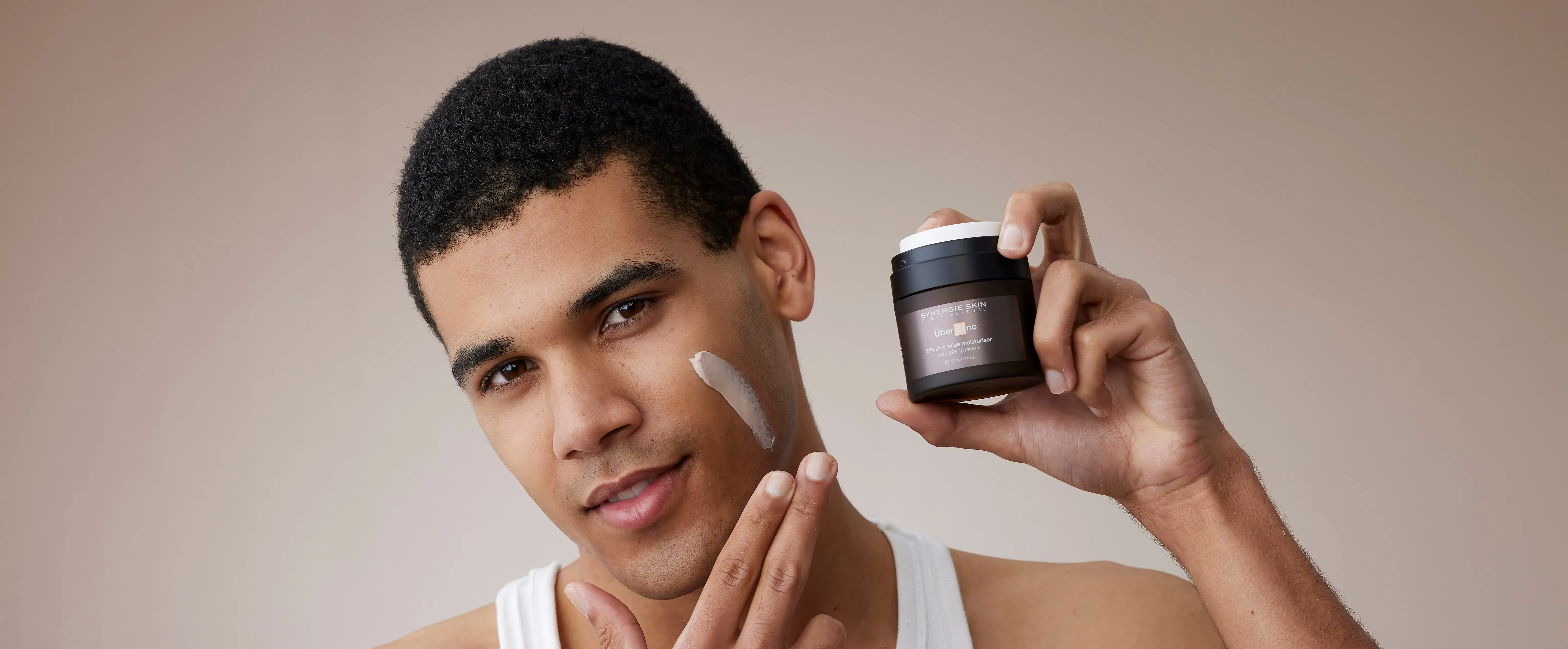 What causes dry skin?
As we age, our skin naturally produces less sebum (the oil produced by the skin) and barrier lipids, which can lead to dry skin. Over time, the epidermis becomes thinner and the stratum corneum retains water less effectively. As a result, many of us will experience dry skin as we age, particularly from age 50 onwards.
There are two distinct types of skin dryness: a lack of water (dehydrated skin) and a lack of oil (lipid dry skin). Dehydrated skin is usually a result of environmental conditions such as dry climate, not enough fluids or air conditioning. For example, you can have acne and still have dehydrated skin. Oil or lipid dry skin has a matte appearance that is dull, rough and lacks natural 'slip'. This tends to be a chronic condition and those who have it often experience premature ageing and skin sensitivity because the barrier is compromised.
Both types can feel tight, appear dull and flaky, and cause general discomfort. So, let's address the issue with our 6-step skincare routine for dry skin!
What to use for dry skin?
To alleviate skin dryness, we've created an easy 6 step routine of high-efficacy products from our collection of skincare products for dry skin. The holistic goal of this routine is to restore a healthy skin barrier and retain moisture by increasing natural ceramide levels, as well as keeping external irritants at bay. As such, we advise water-rich and nurturing oil-rich products alongside niacinamide (vitamin B3) and essential skin fortifiers. In combination, this collection is proven to rebuild and strengthen the protective outer barrier of the skin whilst providing free radical protection and intense hydration. Some of the products featured in this face routine for dry skin can be found in our face cleansers range or our face and body moisturisers range for you to peruse in your own time. Your 6 Step Collection:
1. BioCleanse
A gentle milk cleanser that is both nourishing and pH balanced

2. Effica C
Essential vitamin C serum with fortifying antioxidant protection

3. ÜberZinc
A zinc oxide moisturiser with SPF 15 PA+++ and physical solar protection (UVA/UVB/IR)

4. Ultimate A
An essential vitamin A serum for skin regulation


5. Vitamin B
An essential multitasking niacinamide serum to hydrate skin and strengthen the skin barrier


6. HyDrolock
An intense nourishing emollient moisturiser for dry, thirsty skin
Morning Routine:
1. Apply BioCleanse to leave your skin feeling soft, clean, and nourished.
2. Apply Effica C for essential antioxidant protection.
3. Apply HyDrolock to keep the skin hydrated, smooth, and supple throughout the day
4. Apply ÜberZinc for essential solar protection.


Evening Routine:
1. Apply BioCleanse to wash away impurities collected from the day.
2. Apply Vitamin B serum to rebuild the skin's protective barrier and increase ceramide levels.
3. Apply Ultimate A serum to improve new cell production for a healthier and more even barrier.
4. Apply HyDrolock to repair dry skin and restore the skin barrier.


Take your skin care routine for dry skin to the next level:
An optional enhancement to this routine would include step-up products like ImprovEyes Night intense eye cream and a rich, protective balm such as Recover Balm repair salve. This nurturing balm melts into the skin to soothe and restore a damaged skin barrier and is great for flaking skin. For a restorative treatment, apply a liberal amount over the face and neck and leave overnight.