In cooler climates, our skin is vulnerable to a range of environmental factors that can cause dehydration, dullness, and cell damage. So here are our top tips on how to achieve your most radiant skin during the colder winter months.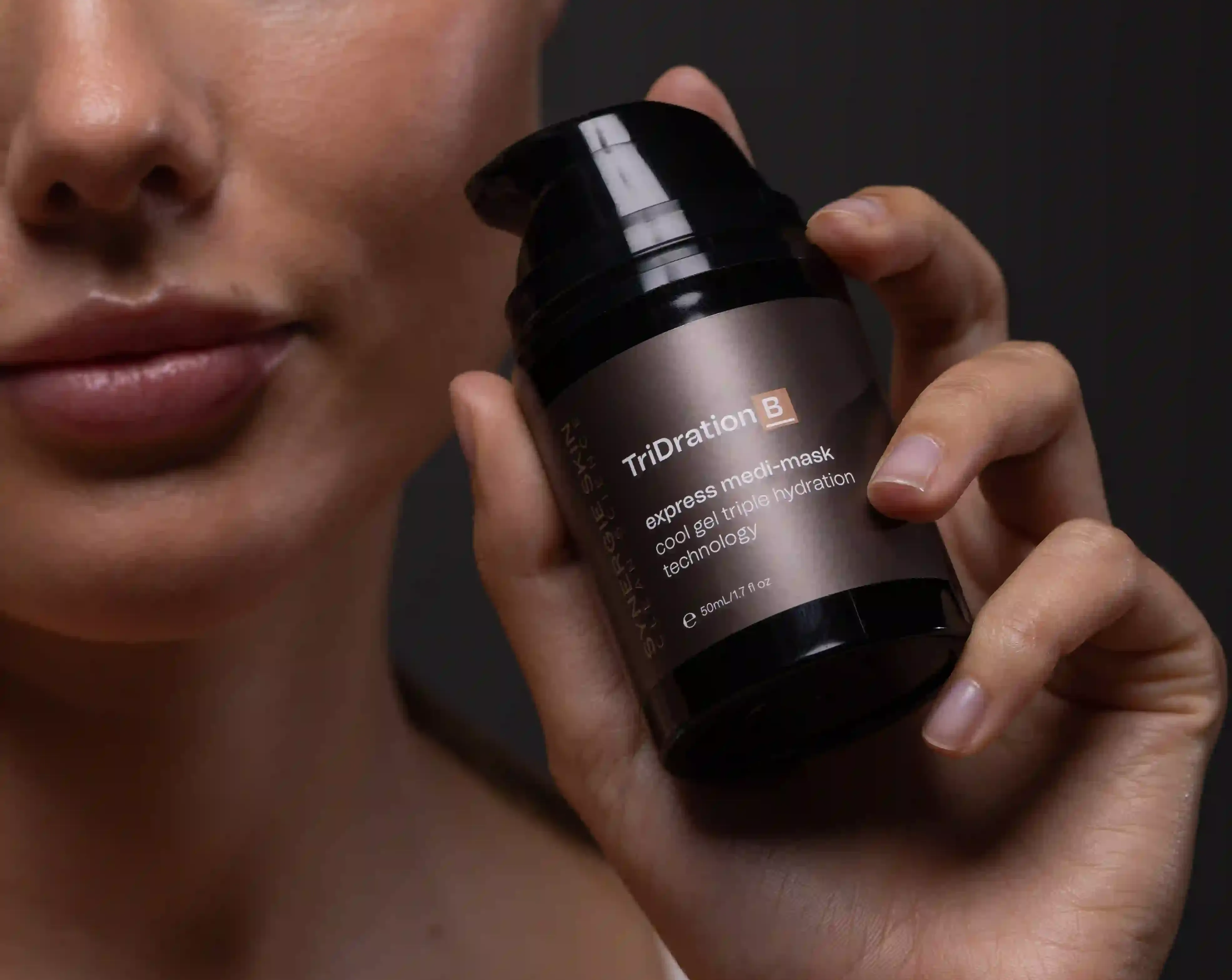 Stay UV-Protected
When the temperature drops, our blood vessels insulate the body by thinning and deepening under the skin in order to maintain a blood temperature of around 37°C. This is why our skin looks paler in winter, which often leads to the misconception that sunscreen is less of a priority during this season. Big mistake! Even though UVB (burning) rays are not as intense in winter, damaging UVA rays are still in full force and can easily penetrate clouds or even glass. UVA rays are responsible for ageing and skin cancers, so protecting your skin from the sun should be your number one skincare priority during the winter as an insurance policy against ageing.
We recommend:
For an easy solar protection solution, we recommend our 2-in-1 moisturiser sunscreen: ÜberZinc. Fortified with 21% zinc oxide for physical solar protection, this moisturiser is rich in antioxidants like green tea extract and lycopene to protect your skin against damaging free radicals.


Or:
If you prefer to wear protective makeup, opt for a cream foundation with broad-spectrum solar protection such as MineralWhip with SPF 40 which offers a fuller coverage solution.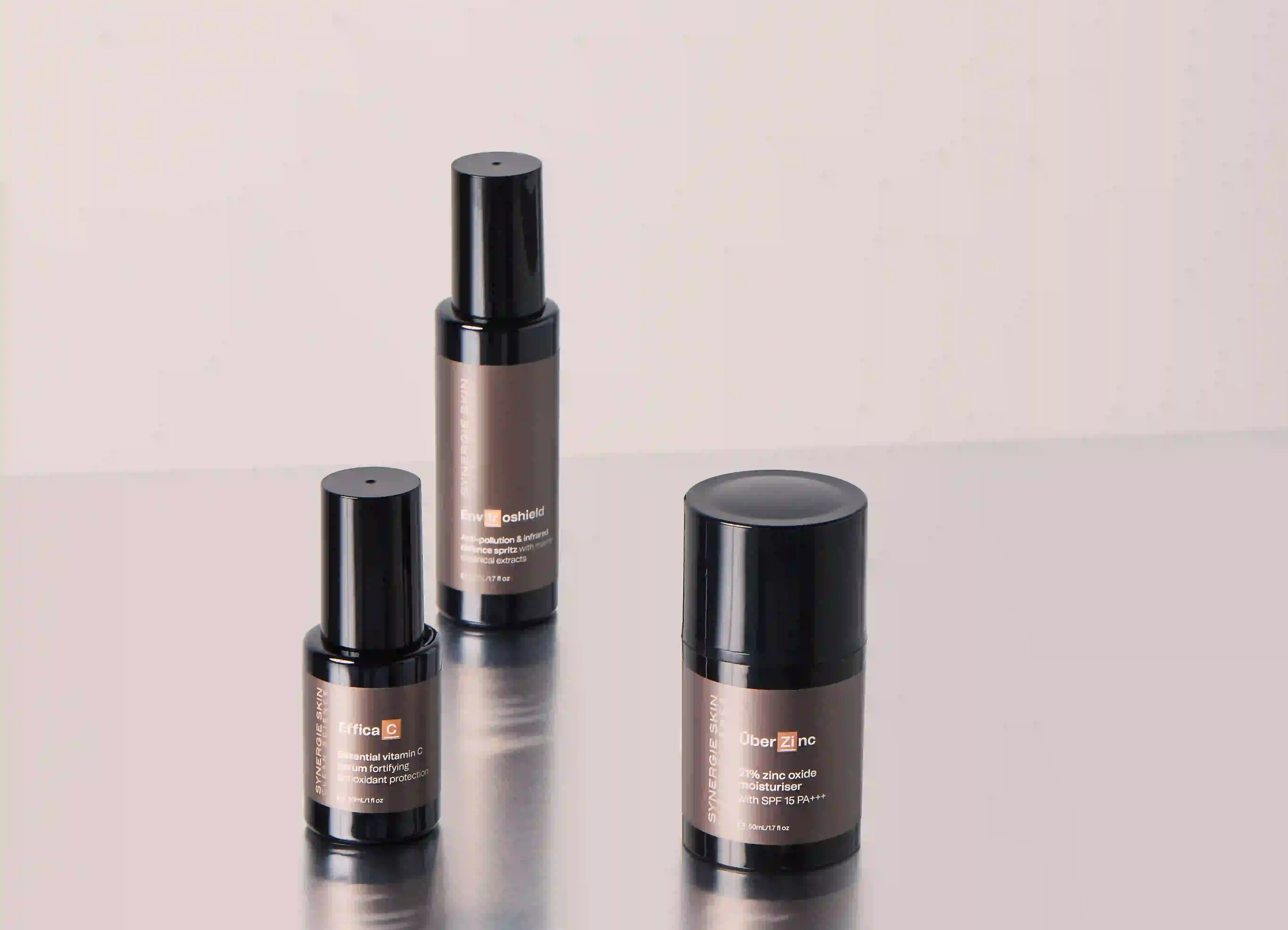 Hydrate - Inside and Out
Central heating, temperature extremes, and cold winds can play havoc on your complexion and result in dry cracked skin. Remember to stay hydrated in winter. If you can't handle glasses of cold water in winter, opt for natural herbal teas, warm lemon + ginger infusions, and immune-boosting soups. For a winter treat, try a healthy hot chocolate with pure organic cacao with natural sweetener and milk. It's also important to use serums and moisturisers with potent hydrators such as hyaluronic acid - which binds 1000 times its weight in water – as well as nourishing oils to prevent moisture loss.
For moisturisers, we recommend:
Everyone needs a moisturiser in winter but it's important to choose the right moisturiser for your skin type. ReClaim is a rich anti-ageing moisturiser, whilst DermaCalm is specifically formulated for sensitive skin. HyDrolock is often the moisturiser of choice for winter as it is the richest and most emollient for dryer skin types, and also contains ingredients that restore the barrier and repair skin damage.
And for serums:
Vitamin B niacinamide serum increases the ceramide level in your skin, which makes it easier to hold moisture whilst giving skin a dewy glow. Vitamin B also strengthens the skin's outer layer so that the barrier can better cope with the environmental stress of winter. Dermiotic pre-serum elixir is also a great choice for balancing the skin microbiome if the barrier is dry and stressed.
Exfoliate
Exfoliation is still necessary in winter as your skin's natural cell processes tend to slow down in the colder weather. Remember not to excessively exfoliate or overuse harsh scrubs.
We recommend:
A chemical exfoliant with AHA/BHA such as Synergie Skin ReVeal or a non-acid exfoliant like Luciderm for sensitive skin.
And for hands/feet:
Hands and feet often show the signs of winter dryness. Want to give your feet and hands an intense overnight treatment? Exfoliate hands and feet with MediScrub and follow with a generous application of Synergie Skin Recover Balm. Wear thin cotton socks and cotton gloves to bed then wake up with baby soft hands and feet! You can repeat this treatment for seven days for a total rejuvenation.
Mask Treatments
During the colder months, the surface of the skin can lose water, so we need to lock the moisture in with water holding ingredients, rich emollients and precious oils.
We recommend:
For a hydration booster, opt for a weekly mask such as TriDration B. This express medimask contains 11% niacinamide, saccharide isomerate, and hyaluronic acid to restore lost moisture and volumise skin. Those wanting to tackle fine lines should go straight to MasquErase anti-ageing mask for an overnight treatment to address visible signs of ageing and lock all the water in. This mask absorbs deep into the skin whilst you sleep to restore your skin's youthful glow.
Disclaimer: This blog is for informational purposes only and does not substitute professional medical advice. Consult a dermatologist or skincare professional for specific concerns.