The average Australian woman wears makeup for 10 hours per day. The chemicals in makeup are in constant contact with the skin throughout the day. Furthermore, the skin is able to absorb kilograms of chemicals each year! Clients must be educated to make informed and healthy choices when it comes to selecting makeup.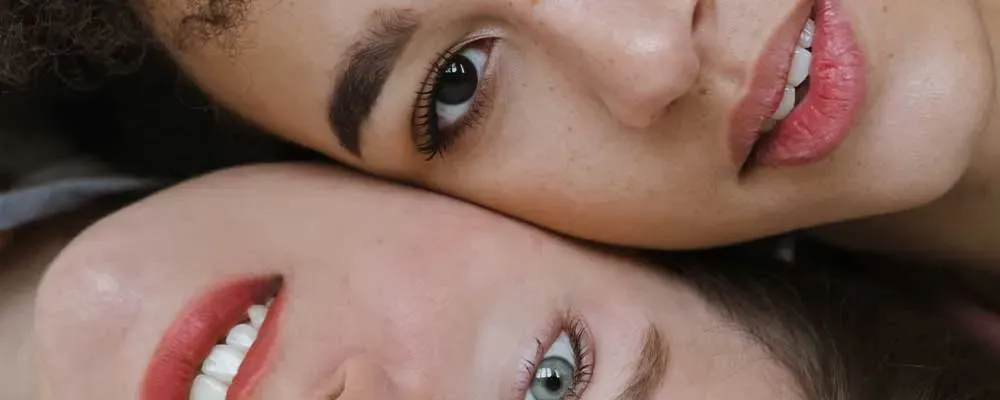 Mineral makeup has certainly revolutionised the cosmetic industry. The Australian mineral market is growing at a rate of 15% per year and is set to eclipse traditional makeup. As a cosmetic chemist and formulator of Australian mineral makeup I am passionate about minerals offering women the highest quality ingredients with protection from harsh UV rays and flawless results.
Mineral makeup contains natural ingredients that, when formulated correctly, are good for your skin. High quality minerals generally offer superior visual results compared to traditional synthetic makeup – minus the 'questionable' ingredients. Minerals gently adhere to the skin like a veil and act like tiny mirrors, reflecting light to give the skin a luminous appearance. In its purest formulation, mineral makeup harnesses the natural properties of earth minerals to provide coverage, camouflage and protection to the skin.
Quality minerals will not block pores and the high levels of zinc oxide and non nano-sized titanium dioxide provide sun protection if they are used as primary ingredients. The best brands contain higher levels of natural sun protection compared to brands which may not cater for our harsher Southern Hemisphere UV rays. There is a huge market demand today for natural and safe skin care. But beware... not all minerals are created equal. As the mineral trend has gained momentum, many companies have jumped on the bandwagon and created inferior quality makeup that has tarnished the purity of true mineral makeup.
What are the main benefits of mineral make up?
Pure mineral makeup allows the skin to breathe by excreting toxins and absorbing moisture from the atmosphere. Mineral makeup should act like a second skin in addition to providing high levels of UVA and UVB protection. The water-resistant properties of minerals allow women to sweat, exercise and even swim with their makeup staying on throughout the day, provided they don't rub it off. The minerals only come off when removed with a gentle cloth and cleanser.
Harnesses the best of nature's ingredients from the earth
Allows the skin to function normally. Healthy skin is designed to release toxins from the skin surface and take up cosmeceutical ingredients oxygen and moisture
Provides natural broad-spectrum protection
Provides a physical barrier to environmental damage
Zinc oxide (of over 20% content) provides healing, calming and anti-inflammatory properties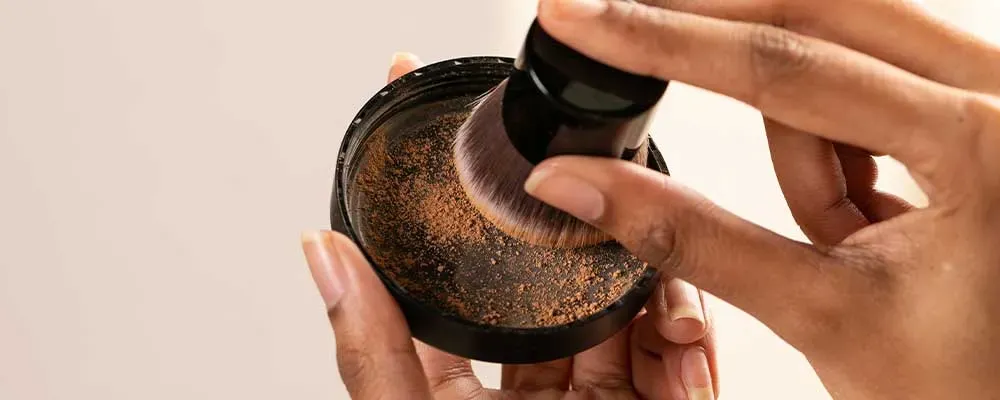 What ingredients are important to look for/avoid on the ingredient list?
High-quality minerals makeup contains:
High levels of zinc oxide and titanium dioxide mineral sunscreen (at least 18% in liquid foundation and 40% in cream and loose minerals) which are suitable for protecting against the harsh environment of the Southern Hemisphere.
Natural iron oxides and ultramarine colours.
Mineral makeup should NOT contain questionable ingredients such as:
Cheap fillers and bulking agents (e.g. talc)
Dimethicone
Bismuth oxychloride (potential irritant)
Artificial colours (FD&C bases)
Artificial fragrance
Paraben preservatives
How has mineral skincare evolved and improved since gaining popularity?
Today's formulators are able to source higher quality minerals. For example, there is currently a new generation of zinc oxide available. It is more stable under UV light and produces a finer grade product.
Mineral makeup is continually evolving. Minerals are now being combined with active ingredients and antioxidants to formulate high-quality cream foundations and skin camouflage products.
Advances in natural colour technology also means minerals are now available in a greater variety of more natural tones and are able to suit almost any skin type.
New milling techniques produce a finer grade product with superior coverage, texture and environmental protection.
How can consumers discern between genuine and deceptive mineral brands?
Genuine high-quality mineral makeup:
Usually contains zinc oxide (UV protection and anti-inflammatory ingredient) appearing in the top 20% of the ingredient list.
Is best purchased from a qualified skin professional
Contain formulations generally free of the following questionable ingredients and additives:

Cheap fillers such as talc (which may contain traces of lead)
Potential irritants
Parabens
Dimethicone binders
Synthetic colours
These qualities can be found in the Synergie Minerals makeup range.
Why are salons and clinics increasingly seeking to stock mineral lines over traditional makeup?
Skin professionals are actually listening to the needs of their client and are aware of high-quality minerals being a logical extension of a good skin care regimen. As makeup is generally on our faces all day, it can act as either a UV protective breathable layer if a high-quality mineral brand, or a congesting occlusive which is basically suffocating natural skin processes if an inferior, cheap makeup. Skin professionals must be prepared to educate their client on choosing quality minerals. Makeup is no longer seen as a cosmetic 'mask', but as an integral element of skin health. It must be primarily a skin care product and protector with the secondary element being the positive physical appearance it delivers.
Some critics will say that the powder formulations make the skin look dry and cake in lines and wrinkles. Is this true?
Not all mineral makeup is created equal. Many companies produce inferior over the counter products. Cheap fillers such as talc 'bulk up' the product and give a cakey, dry finish. This does little more than give mineral make-up a bad name. As such many women are under the misconception that loose powder minerals are drying. Good quality loose minerals should actually make the skin appear hydrated and dewy.
What are the key rules to observe when applying it?
Mineral makeup should always be applied over a lightly moisturized face. This ensures even adhesion of the mineral particles to the skin. I recommend applying minerals with a densely packed kabuki brush that doesn't shed! Load the kabuki with a small quantity of loose minerals, and apply with firm circular motions over the face and neck. Work rapidly over the face to ensure even coverage. For natural results, it is also best to apply minerals in light layers rather than one heavy layer. Mineral makeup should be considered as so much more than just foundation but sun protection that makes you look incredible!
From our revolutionary foundation products that offer UV protection and antioxidant properties, to anti-ageing cosmeceutical lip gloss formulas packed with collagen-building stevia and protective argan and macadamia oil, we merge science with the very best of nature. Looking for a complexion pick-me-up? Our innovatively formulated concealers correct and disguise pigmentation spots and uneven skin tone. Our versatile collection of mineral makeup is backed by science to provide wearers with solutions to redness, blemishes, uneven skin tones and more. Our long list of mineral makeup available in Australia boasts foundations, concealers, primers, lip glosses and more.