Exfoliation is an essential part of every savvy skincare routine. We typically know it as the weekly skin resurfacing ritual to promote renewed, smoother and brighter skin. It can include anything from physical scrubs, which manually buff the skin surface, to chemical exfoliants that help dissolve the 'glue' that holds dead skin cells together. But there is a third type of exfoliation that I believe needs more attention: micro-exfoliation or 'microfoliation'?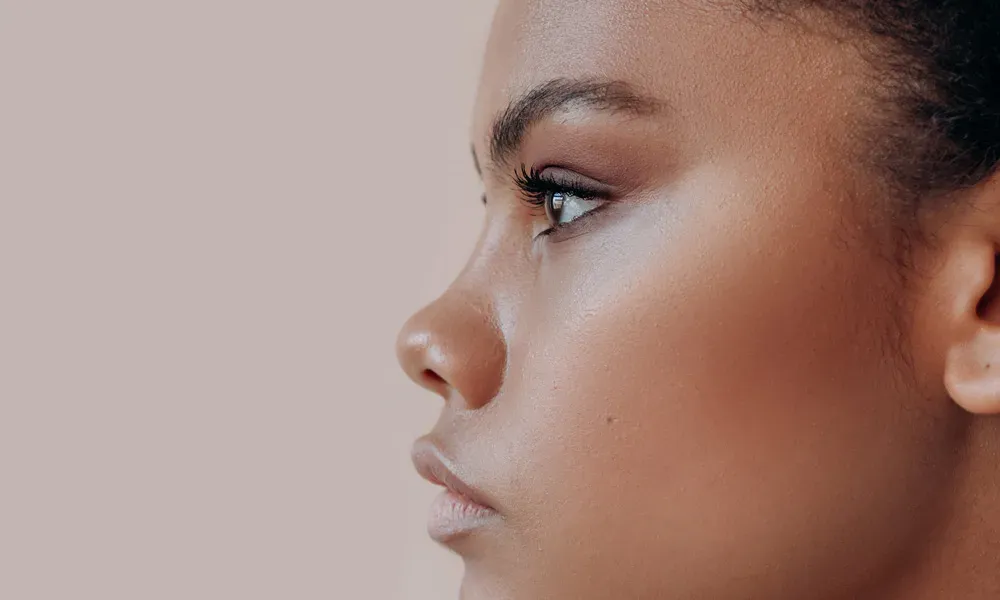 What is 'microfoliation'?
'Micro', meaning microscopic, and 'foliation', meaning exfoliation, is the process of gently removing the loose cells on the uppermost surface of the skin with mild ingredients and microparticles rather than exfoliating into the deeper layers of the skin. It is the mildest form of exfoliating and is considered more active than deep cleansing yet less intense than acidic chemical or more abrasive physical scrub exfoliation. A microfoliation can come in the form of either chemical or physical exfoliant.
Chemical exfoliators such as Luciderm (ultra-gentle acid free formula) and ReVeal (AHA/BHA) loosen the cells to refine skin texture via chemical breakdown of the bond that holds dead skin cells together. Physical exfoliators such as MediScrub buff and lift the cells and reach the deeper layers of the skin. The microscopic exfoliation more gently removes loose surface cells to buff the skin and leave the skin fresh, smooth and noticeably brighter.
The active ingredients within the microfoliant powder, such a phytic acid in rice bran, further refine texture and promote a more even complexion. Synergie Skin's MicroPolish Powder sits in between the more typical chemical and physical exfoliants. The finely milled powder that, when activated with water transforms into a creamy paste, micro-polishes the surface of the skin, buffing off loose surface cells and infusing active ingredients released from the rice bran micropowder to leave the skin fresh, polished and noticeably brighter.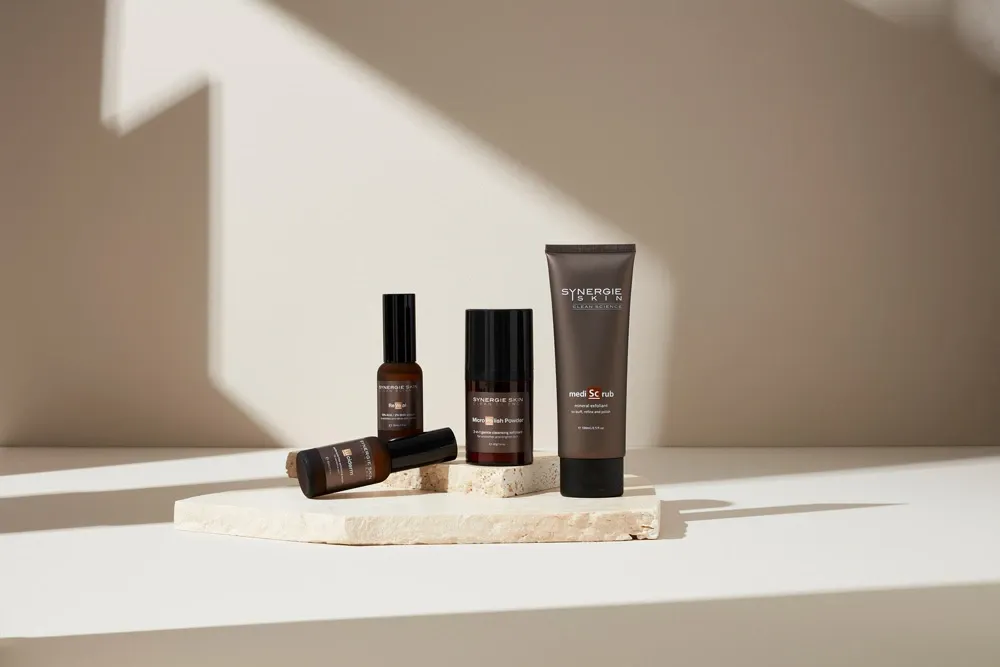 How often should I microfoliate?
It is gentle enough to use daily. Since microfoliation is the most gentle form of exfoliation and is less abrasive on the skin, almost all skin types will benefit from regular or even daily use. Avoid exfoliation if your skin is having a flare up, whether that is from acne or a chronic inflammatory skin condition such as psoriasis, dermatitis or eczema. If your microfoliant has 2-in-1 cleansing and exfoliation benefits, such as MicroPolish Powder, then it can be used each morning in place of your cleanser to slough away surface cells and leave your skin looking brighter and more luminous.
For more sensitive skin types, I would recommend a microfoliant such as MicroPolish Powder as the best exfoliant. For optimum results for sensitive skin, alternate MicroPolish Powder with an AHA/BHA chemical exfoliant, such as ReVeal, 3 times per week (maximum) if you have sun damage or dead skin build-up. Those with ultra-sensitive skin could use MicroPolish Powder using gentle circular motions and alternate with acid-free Luciderm as their choice of exfoliant.
How to add a microfoliation into your skincare routine:
Microfoliation can be incorporated into either your morning or night routine. We recommend using MicroPolish Powder in the morning in place of your cleanser to reap the benefits of the unique blend of skin brightening and resurfacing ingredients. Gently massage over the face for 20-30 seconds in light circular motions as you would a cleanser, being careful not to be too harsh.
Microfoliation is a great alternative for those who prefer a gentler, non-abrasive physical scrub. A smoother canvas means light will reflect off the skin evenly, giving your complexion a luminous glow and it also makes for an even better makeup application result! By buffing away the loose surface skin cells your skin feels fresher, more radiant and smooth, and active ingredients released from within the microparticles will further promote skin vitality.
Not sure what products are suitable for your skin type? Head to our Analyse Your Skin quiz to find your routine. Your skin confidence begins here.