Whilst there is a plethora of new devices on the market for improving skin tone and texture, there has been a huge resurgence in adding chemical peels to clinical protocols. A well-executed peel series will reveal a smooth, revitalised texture through regenerating new epidermal cells and resurfacing the skin.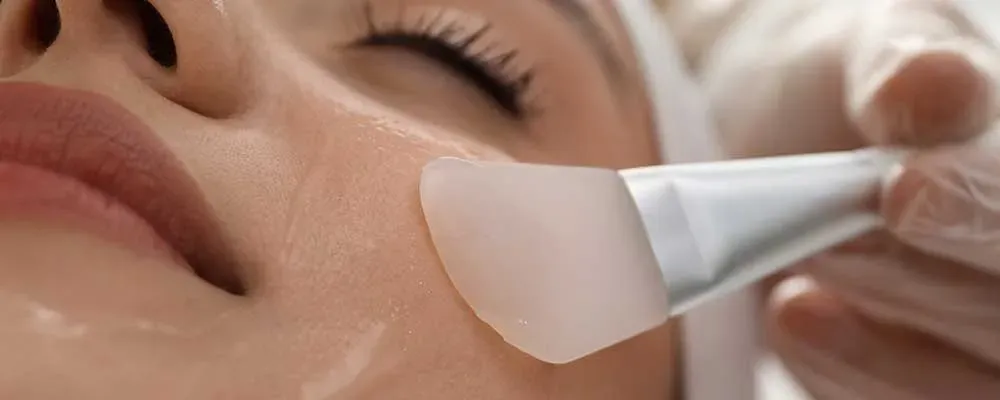 Chemical peels have evolved and medical specialists are now realising the benefits of peels over device-based modalities for the following reasons:
Peels can lower social downtime with more regular shallow to medium depth peel sessions
More predictable outcomes with new generation peels, improved protocols and thorough cosmeceutical pre and post-care
Comparable clinical results with lower consumable costs versus machine-based modalities
It's important to never prescribe or attempt to do a peel by yourself. Go to a professional if you're seeking treatment. For more information on the decision to get a peel, click here to read my blog '6 Frequently Asked Questions about chemical peels'.
The different types of peels
Skin specialists today err towards a low concentration/ higher frequency peel protocol. This stems from our greater understanding of maintaining the integrity of the epidermis to reduce complications. Salicylic acid, lactic acid, mandelic acid, fruit enzyme, retinoids and modified Jessners are now considered the ideal ingredient options for peels.
Enzyme peel
A superficial peel based on the proteolytic enzyme papain, which facilitates the chemical breakdown of epidermal proteins. This peel is ideal for hydrating and restoring increased luminosity.
Lactic acid peel
Lactic acid is an alpha hydroxy acid (AHA) indicated for the treatment of fine lines, dehydration, uneven skin tone and acne. It is considered less irritating than glycolic due to its higher molecular weight and is overall deemed the superior AHA option due to the versatility of peeling levels and hydration properties. A lactic acid peel sheds the epidermis, increases ceramide production, binds water to the skin and produces hyaluronic acid. It is generally recommended to commence peeling at lower concentrations of about 20%, and gradually increase to up to 60% over the treatment period. Multiple treatments (up to 8) are needed for desired results.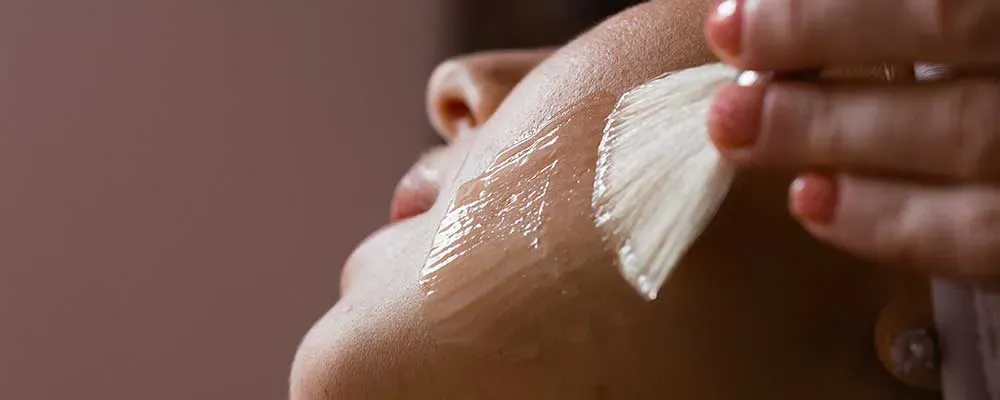 Salicylic acid peel
Salicylic acid is a beta hydroxy acid (BHA) derived from Salicin, which is found naturally in willow tree bark. Salicylic acid contains the same anti-inflammatory ingredient as Aspirin (acetylsalicylic acid) which gives it an anti-inflammatory effect on the skin. This peel effectively reduces excess sebum production, penetrates pores and clears oily intrafollicular debris. Both lactic and salicylic acid can be used alone or layered according to the dosage suitable for the patient. Salicylic acid is always applied first as it is lipophilic, with the hydrophilic lactic acid applied over the salicylic. Generally, more sensitive skin will tolerate 5% salicylic peels and more robust skin will tolerate up to 30%, over a series of 6 treatments.
Jessner peel
This peel is a superficial to medium depth peel and is indicated for acne, superficial scarring, hyperpigmentation and fine lines. It combines 14% salicylic acid, 14% lactic acid, and 14% resorcinol in an ethanol base. Resorcinol is a melanin inhibitor and also a powerful keratolyic. This means that it dissolves or breaks down keratin, the protein in the stratum corneum and within the pores. and melanin inhibitor. Kojic acid, which prevents activation of tyrosinase, can also be added to create a 'Modified Jessner' to address hyperpigmentation.
Preparing with cosmeceuticals
Properly preparing your skin prior to a peel can make a huge difference. It can:
Reduce Post-Inflammatory Hyperpigmentation (PIH), by controlling pigment production and transfer at a cellular level
Optimise cellular function and communication, allowing the skin to recover faster and more effectively post-treatment
Regulate cell turnover, resulting in a more evenly pigmented, compact and light reflective stratum corneum for your peel
The products
Vitamin A - regulates cell turnover and reduces the risk of PIH by controlling pigment production and transfer at a cellular level (found in Ultimate A) Niacinamide - strengthens the skin's barrier, reduces hyperpigmentation and boosts skin immunity (found in Vitamin B). AHA/BHA - exfoliates the skin to ensure your 'canvas' has a more uniform surface prior to peeling. This is especially important for congested, hyperpigmented and sun damaged skin (found in ReVeal). Zinc oxide physical sunscreen - sun protection is essential prior to any peel. Products such as ÜberZinc or Synergie Minerals. Skin brightening serum - for those that have a tendency for hyperpigmentation or have slightly darker skin. A skin brightening serum reduces the risk of PIH (such as EnLighten).
Post-treatment care


It is vital to protect and recuperate your skin following a clinical treatment. We advise the following methods to mainting the health of your skin post-treatment.


Zinc oxide physical sunscreen
Physical sunscreen is vital following peel treatment. Zinc oxide is a mineral providing optimal protection from UVA, UVB and IR light and is the only single ingredient recognised by the FDA as an all in one complete broad spectrum protector. Zinc Oxide has been found to display potent anti-inflammatory, healing and antimicrobial properties and is a mild dihydrotestosterone (DHT) blocker meaning it can reduce the severity of acne lesions. Zinc oxide can be found in ÜberZinc or Synergie Minerals.
Niacinamide serum
Rebuilding the barrier is essential if the epidermis has been compromised by a chemical peel. Niacinamide stimulates the production of barrier proteins keratin, filaggrin and involucrin and also stimulates ceramide production to reduce water loss following the removal of surface cells. Found in Vitamin B.
Non-petrolatum occlusion
Castor seed oil is an ideal ingredient to protect against pathogens and provide occlusion for vulnerable skin with a compromised barrier following a peel. The fatty acid component of castor seed oil is ricinoleic acid which possesses potent anti-inflammatory and antimicrobial properties. For a mini set, we recommend the Synergie Skin Post-Treatment Kit a recovery mini kit to protect and recuperate your skin following a clinical treatment.
Not sure what products are suitable for your skin type? Head to our Analyse Your Skin quiz to find your routine. Your skin confidence begins here.